We found 4 matching businesses for you.
Adrienne Nicole Productions
Adrienne Freeman, Founder
A patient producing your healthcare content. Does it get more authentic than that?
Adrienne Nicole Productions believes telling the truth in film is the best way to make an impact.
I started the company after receiving a lupus diagnosis and turned a decade of producing & directing into developing video content in the healthcare and pharmaceutical industries. Who else could tell a better patient and physician story?
We produce commercials, integrated branded content, educational videos & photography.
Creatives
Advertising
Photography
Production
Video
Alumni Association Lifetime Member
Minority Business Enterprise
---
Hulkdesign
Jing Liu, Founder
Ultra FAST & Amazing AI Video Editing
With state of the art A.I. technology, Hulkdesign ( hulkdesign.com ) could provide Super FAST & Amazing video editing and graphic design services that could have never been possible before. All designs will be conducted by our selected design talents. And the whole design process is direct, simple and visible. Our customers are from around the world, Germany, UK, France, USA (MD, PA, CA), Japan, China, Thailand etc.
Creatives
Advertising
Art
Freelance
Graphic Design
Illustration
Production
Video
Alumni Association Lifetime Member
---
M3 Mitchell Media & Marketing, LLC
Ceylon Mitchell, Owner
Supporting artists, organizations, and beyond with digital media production and marketing consulting.
Our services include photography, videography, web design, and social media consulting. We support strategic and inclusive brand storytelling through values and visuals.
Creatives
Advertising
Freelance
Graphic Design
Performing Arts
Photography
Production
Video
Alumni Association Lifetime Member
Minority Business Enterprise
---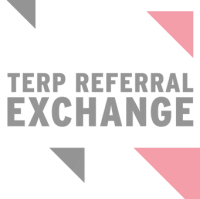 Alumni Association Lifetime Member
Minority Business Enterprise
---