We found 2 matching businesses for you.
Ceylon Mitchell, Flutist
Ceylon Mitchell, Founder
A contemporary classical flutist celebrating Black and Latinx voices in music.
Described by the University of Maryland as "magnificent, deeply moving, and a model of alumni pride," Ceylon is an active freelance flutist and chamber musician, committed to promoting traditionally marginalized communities. Services include performances (solo, chamber, band, orchestral), commissions, weddings, and corporate functions.
Creatives
Entertainment
Freelance
Music
Performing Arts
Alumni Association Lifetime Member
Minority Business Enterprise
---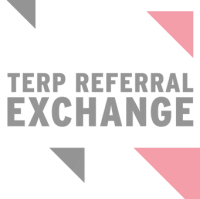 Lenny Levy, Play and Screenplay Writer and Editor; Song Lyricist
Leonard Levy, Owner
If you need a play or movie script written or edited, you would be making a wise decision to contact me. I also write song lyrics.
I have been writing and editing plays and movie scripts for over two decades. I have been writing song lyrics for over a decade. I can write in any genre. My works are often humorous, but I try to include an underlying message to touch the heart. I do this because I want to make people laugh and feel and this is the method I think is my best way to do that.
Creatives
Entertainment
Freelance
Music
Leonard Levy
Alumni Association Lifetime Member
---