We found 12 matching businesses for you.
2250 Financial Services, Inc.
John Olson, Founder
Plan with Integrity
A personalized financial plan is the starting point on your road to financial success. A financial plan will provide a comprehensive view of your goals (retirement, college, investments, risks, other personalized goals) and if you are on track to achieve those goals. Once we have built a plan together, then we'll discuss the necessary products and tools to implement that plan. Once you decide what products you'll use to implement your plan, then it is a matter of monitoring your progress. We should meet at least once per year, if not more often depending on your needs, to ensure that your financial plan is keeping up with your goals. Securities and advisory services offered through Commonwealth Financial Network®, Member FINRA/SIPC, a Registered Investment Adviser. Fixed insurance products and services offered through CES Insurance Agency or 2250 Financial Services, Inc. 251 Najoles Rd, Suite G, Millersville, MD 21108 | 410.774.6723
Finance and Development
Finance
Financial Planning
Investment
Wealth Management
Alumni Association Lifetime Member
---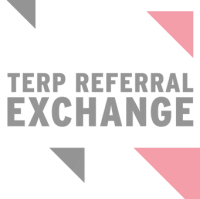 Altium Wealth Management, LLC
James Giangrande, Founder
Empowering the Pursuit of Fulfillment
Altium is a financial advisory firm based in Purchase, NY, serving clients across the United States. The firm was founded as the result of asking one simple question, " What would we want if we were our clients?" The founders and executives we serve spend a lot of time pushing the limits, exceeding every expectation. They're not sure why they are the way they are... but along the way they've come to recognize that not everyone is wired like them.
They are always in growth mode, asking, "what would be better?"
At Altium, we don't simply accommodate people like you, we built our entire organization with you in mind. Whether you've built your own business, lead in a corporate setting, or in any other way made "excellence" your pursuit... we're here to serve you and your unique purpose. Through our proprietary process Vantage Point™, we work with founders and execs who typically come to us with the following questions: • What am I missing? • When will I find out? • At what cost? Vantage Point™ redefines financial consulting, wealth management and the family office by providing our clients with a personal Vantage Point™ Team to deliver fully integrated and purpose-aligned solutions. We look at the wealth equation from a different perspective: yours. Our approach provides four interdependent elements of service, providing our clients with the transparency and confidence that their wealth is solidly aligned with their purpose.
Finance and Development
Financial Planning
Investment
Wealth Management
James Giangrande
Alumni Association Lifetime Member
---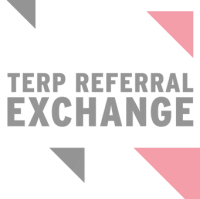 Ryan Zelinsky
Alumni Association Lifetime Member
---
FSC First, CDC Maryland
Edward Tuvin, Executive Decision Maker
Financing for small and mid size businesses specializing as a resource for women, minority and veteran owned businesses throughout the State of Maryland
I am the Chief Lending Officer of FSC First which was founded in 1978 in Prince George's County to serve small businesses through the implementation of specialized financial programs. Today, we offer more than 12 unique programs to an array of businesses, industries and professions seeking to develop within the county and locations within Maryland. Our lead lending program is the SBA 504 loan which offers low down payments of as little as 10% for the acquisition of owner occupied commercial real estate. Our expansion of services features portfolio management, loan servicing expertise, wealth management, financial education, a diverse range of financing programs and revolving loan funds. Our commitment to excellence has generated over $100 million dollars in direct loans to small and minority-owned businesses in Prince George's County and spurred more than 400 jobs in our local community. We are proud to contribute to the ongoing successes of our economy and encourage new strategic partnerships.
Finance and Development
Commercial Real Estate
Construction
Development
Finance
Financial Planning
Investment
Wealth Management
Alumni Association Lifetime Member
---
Hiren Patel, CPA, CFP, ChFC, RICP - Financial Advisor, Northwestern Mutual
Hiren Patel, Owner
Helping clients keep more of their hard-earned money through tax reduction strategies.
Our specialized approach to strategic wealth management is focused on identifying risks and opportunities and making active planning decisions. We will collaborate with you to efficiently implement your financial strategy. We will be with you every step of the way by evaluating and making recommendations for your family through:
Financial Planning Investment Management Insurance Planning Estate / Legacy Planning Business Exit Planning Access / Reviews
Finance and Development
Finance
Financial Planning
Wealth Management
Alumni Association Lifetime Member
---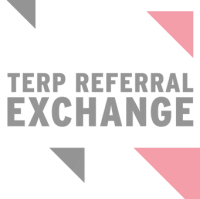 Merrill Lynch Wealth Management
Parker Rist, Executive Decision Maker
Diligent, well-equipped, and accessible financial advisor who guides his Clients through life's many transitions.
I am part of a specialized group within Merrill that serves corporate executives throughout the country, providing guidance regarding the intricacies of their seniority and whatever life's next transition may be, whether it's a new role, a new job, a capital event, or a well-deserved retirement.
Our 10-person Team manages $700mm for wealthy families is split across three offices in two regions (Washington, D.C., and Dallas-Fort Worth)—the product of where our Senior Partners and majority of our Clients reside.
Finance and Development
Finance
Financial Planning
Investment
Wealth Management
Parker Rist
Alumni Association Lifetime Member
---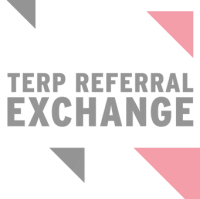 Morgan Stanley Private Wealth Management/The Stephens Group
Brendan Bacarella, Executive Decision Maker
Through a holistic financial planning approach, I help families achieve financial freedom throughout each stage of life.
A boutique wealth management practice within a global financial leader, The Stephens Group provides comprehensive wealth management services to approximately 50 highly accomplished individuals and their families. Taking a family-office-type approach, we customize each relationship to the unique needs, preferences and aspirations of each client. We deliver the full depth and breadth of the firm to help them pursue their goals, and we offer a level of service and attention that families of significant means expect and deserve.
Drawing on over two decades of wealth management experience, The Stephens Group works closely with an elite clientele of affluent executives, entrepreneurs, celebrities and their families. The group's goal is to provide highly customized solutions that make a material difference in his clients' lives. Combining their own experience with the vast resources of Morgan Stanley, they create and implement truly comprehensive wealth management plans that address everything from investment strategy to philanthropy management to estate and business transition planning.
While the solutions we deliver are often quite sophisticated, our goal is simple. We want to help you and your family realize your visions of a successful life. We will serve as the close family advisors you can trust to make informed decisions, and deliver whatever resources and expertise is needed to support the people, causes and institutions that add meaning to your life.
Finance and Development
Finance
Financial Planning
Investment
Wealth Management
Brendan Bacarella
Alumni Association Lifetime Member
---
Partnership Wealth Management
Woody Derricks, Founder
We offer detailed financial plans, customized investment strategies, and collaborative advice to our clients.
We're available by appointment in Baltimore, Towson, Alexandria, & DC for in-person meetings and available to clients across the US by virtual meetings.
As a comprehensive financial services company, we help our clients plan for their future through our personal financial planning strategies. Our holistic advice aims to help our clients to improve everything from their day-to-day finances to retirement planning; tax strategies to estate planning strategies; and insurance to charitable giving.
While we help people from all walks of life, many of our clients are searching for a knowledgeable, LGBTQ+ friendly financial advisor to help them with their financial planning needs. Our clients want to know the financial benefits and pitfalls of getting married, investing together, and doing their retirement planning as a couple.
We provide a comfortable atmosphere in which to meet and do business. You won't see us wearing ties and we won't expect you to feel as though you have to dress up to see us. We meet with our clients in a relaxed, comfortable, and professional environment. Contact us to learn more about the benefits of working with a Registered Investment Advisor.
Finance and Development
Finance
Financial Planning
Investment
Management
Wealth Management
Alumni Association Lifetime Member
---
Weitz Financial Group, LLC
Scott Weitz, Founder
YOUR PREMIER FINANCIAL SERVICES & EMPLOYEE BENEFITS FIRM
Since 1989, Weitz Financial Group has been helping business owners and executives with comprehensive employee benefits consulting and wealth management solutions. We specialize in working with closely-held corporations, often acting as an extended HR department for their employees and their benefits. We also provide a variety of services for business owners, key executives, & high net worth individuals including holistic wealth management, investment advisory services, asset protection, and more. We utilize the latest technologies to serve our clients, and provide them with an innovative financial planning platform that integrates all of their accounts into one place that they can access anytime from anywhere.
Finance and Development
Finance
Financial Planning
Investment
Management
Wealth Management
Alumni Association Lifetime Member
---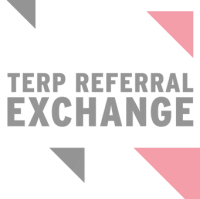 Aditya Bhatnagar
Alumni Association Member
---
Offit Advisors
Benjamin Offit, Founder
Your Plan. Peace of Mind. Confidence for a Lifetime.
We are always looking to connect with other business owners and entrepreneurs and seeing if we can good referral partners for one another. We are connected in the business community and have contacts of many varieties and are always looking to find ways to impact others.
We also are a one stop financial shop and give our business owner and personal clients organization, accountability, infrastructure, clear goals, and put their puzzle pieces together through our financial planning, investments, insurance, and tax services.
Finance and Development
Finance
Financial Planning
Investment
Wealth Management
Benjamin Offit
---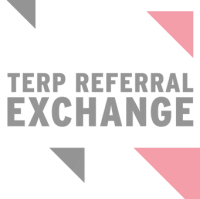 Andrew Giardina
---