We found 2 matching businesses for you.
Right Next Door
Hallie Williams, Founder
An informed entrepreneur is our best client!
Right Next Door is a franchise brokerage firm that educates, consults, and coaches an entrepreneur in owning and operating a franchise. We have over 400+ national, regional, and emerging franchise brands in our portfolio servicing 40+ categories, including restaurants, retail, industrial, professional and home services.
Right Next Door is passionate about our role as an entrepreneurial ecosystem builder and dedicated to changing lives through small business ownership. We empower the entrepreneur with the resources and guidance to submit their franchise application on Discovery Day and to sign the franchise agreement on Decision Day.
Let's work together to make a difference in our communities and neighborhoods today.
Coaches and Consultants
Athletics
Business
Career
Communication
Executive
Fitness
Health
Leadership
Life
Mental Health
Skills
Alumni Association Lifetime Member
Minority Business Enterprise
---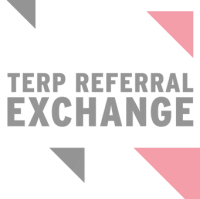 Omar Fonseca
Minority Business Enterprise
---