We found 5 matching businesses for you.
Amy Yip Coaching
Amy Yip, Founder
I help ambitious women quiet their inner judge, overcome self-doubt and let go of all the 'shoulds' so they can finally be the author of their own life story (because if you're not telling your story, someone else is).
As Ralph Waldo Emerson said: "To be yourself in a world that is constantly trying to make you something else is the greatest accomplishment."
But it seems everyone has an opinion about who you should and shouldn't be. What you should and shouldn't do. How you should and shouldn't act.
What if you could live a life aligned to your own beliefs, passions, and wants versus being someone you were told "you should" be?
I know it's possible because I've been there!
After 16+ years of corporate life, I found the narrative I wanted to write for myself and followed that path.
In January 2020, I quit my job at Google, sold all my belongings in my NYC apartment and took a 1-way flight to Ghana with my husband to volunteer at a breast cancer non-profit while continuing to coach clients. The plan was to volunteer for 3 months, then travel the world. COVID clearly shifted our plans. We got stuck in Ghana for 7 months and I had to pivot my dreams.
One of my greatest learnings on my journey is: Your mindset, NOT your circumstance, makes all the difference in your happiness and success. Mental Fitness helped me find the courage to pursue my dreams, to pivot my dreams during COVID, and find the gift in every circumstance, to have a stronger relationship with myself and others, to handle the stresses of life and figure out what REALLY matters to me.
I am passionate about doing the same for others. If you want to strengthen your mental fitness, quiet your inner judge, and overcome self-doubt so you can figure out what REALLY matters to you and write the narrative you want to tell about the rest of your life then let's connect. I'd love to meet and hear your story. To help you (re)claim your internal authority and confidently make decisions that lead you towards your dreams (even if that dream isn't totally clear yet)
Coaches and Consultants
Business
Career
Communication
Executive
Health
Leadership
Life
Mental Health
Skills
Wellness
Alumni Association Lifetime Member
Minority Business Enterprise
Coaches Corner
---
Right Next Door
Hallie Williams, Founder
An informed entrepreneur is our best client!
Right Next Door is a franchise brokerage firm that educates, consults, and coaches an entrepreneur in owning and operating a franchise. We have over 400+ national, regional, and emerging franchise brands in our portfolio servicing 40+ categories, including restaurants, retail, industrial, professional and home services.
Right Next Door is passionate about our role as an entrepreneurial ecosystem builder and dedicated to changing lives through small business ownership. We empower the entrepreneur with the resources and guidance to submit their franchise application on Discovery Day and to sign the franchise agreement on Decision Day.
Let's work together to make a difference in our communities and neighborhoods today.
Coaches and Consultants
Athletics
Business
Career
Communication
Executive
Fitness
Health
Leadership
Life
Mental Health
Skills
Alumni Association Lifetime Member
Minority Business Enterprise
---
Artsci Consulting and Coaching
Lorine Ghabranious, Founder
Evoking transformation one client at a time!
It all begins with that little nudge, an idea, a thought- something that makes you think that there is something more, something that you want to explore. That is where I come in. Together, in partnership, we will explore what it is that is holding you back, encourage you to dream big, and find those actionable steps to take you there! I'm excited to go on this journey with you!
I specialize in career transitions but enjoy working with anyone who feels stuck and wants to explore a possible change in their life!
Coaches and Consultants
Behavioral
Business
Career
Communication
Executive
Leadership
Life
Mental Health
Skills
Alumni Association Member
---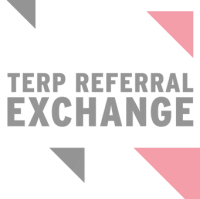 RAW Coaching
R. Walker, Founder
Empowering ownership, intention, and choice to live your life on purpose.
Austin is a Life Coach, who partners with people to manifest their desires through personal empowerment while living a life grounded in ownership and intentionality. Austin works in tandem with those who are ready to purposefully create new possibilities in their life through forward-focused coaching.
As the Founder of RAW Coaching, Austin knows how to work effectively and efficiently when supporting others to reach the pinnacle of their goals. RAW Coaching is designed to empower the client's individual greatness while aligning who they need to become and what they need to accomplish in order to reach the stated commitments. Austin's mission is to enable people to live their life on purpose.
Coaches and Consultants
Behavioral
Business
Career
Executive
Health
Leadership
Life
Mental Health
Wellness
R. Walker
Alumni Association Member
---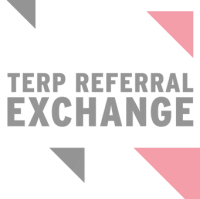 Lisa Marcus
---