We found 10 matching businesses for you.
Grazie Mille Co.
Nicolette Contella, Founder
Digital Marketing and Social Media Management company for all types of professionals. We help you say "Grazie Mille" more often.
We are a full-service digital marketing agency for small businesses. We specialize in companies within the edTech and healthcare niche but have worked with all kinds of professionals. Based in NJ, but serve clients nationally and internationally.
We offer social media management, copywriting, branding, Google Ads, and more!
Products and Services
Business Services
Copy Editing
Marketing
Alumni Association Lifetime Member
---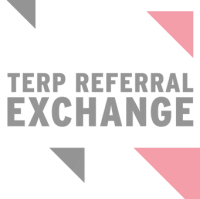 Regina Holbert
Alumni Association Member
Minority Business Enterprise
---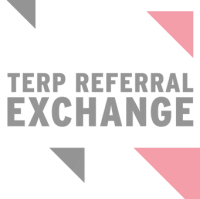 Jhoany Maldonado
Alumni Association Member
---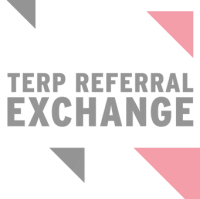 ABN Partners
Neal Kreitman, Founder
Understand your customers and employees and grow a thousand fold
ABN Partners bolsters a company's understanding of their customers, employees and marketplace. We do this through listening using qualitative (focus groups, contextual interviews, ethnography, usability tests) and quantitative methods. Using one or more methods and synthesizing the results to provide deeper insights, companies identify ways to increase customer loyalty and sales, brand health, new product introduction, employee loyalty and gain a competitive advantage.
Products and Services
Business Services
Marketing
Neal Kreitman
---
Beadluv LLC
Nerissa Legge, Owner
Making you feel beautiful one piece of jewelry at a time!
Beadluv specializes in creating unique handmade jewelry. All items are specially made and distinct in nature. Beadluv selects the finest beads to create one of a kind jewelry for everyone to enjoy. All items are handmade with care and love.
Products and Services
Health and Beauty
Marketing
---
Brand Groupies
Carey Balogh, Founder
"Anything worth doing is worth overdoing." - Mick Jagger
Founded in 2015, BRAND GROUPIES is a boutique social media, public relations, and personal branding agency. We partner with B2B service companies and C-suite leaders in real estate, architecture, design, commercial building, and the professional services industry to build and amplify their brands.
The better you rock your brand, the louder your fan base. We obsess over your brand together - whether your company is a few years old or 100+. Our mission is to help you prioritize your company's long-term goals for the best ROI, creatively reach your target market, and implement buzz-worthy strategies that will make you look and feel like a rock-star brand across all touch points. Tune in to the BRAND GROUPIES Podcast where Chief Executive Groupie Carey Balogh talks with inspiring brand leaders about how they are building and rocking their brands. www.brandgroupies.com
Products and Services
Marketing
---
Intracoastal Marketing and Strategy Group, LLC
Janice Burg-Levi, Owner
Innovative Marketing and Limitless Growth through digital marketing tools and techniques
Intracoastal Marketing and Strategy Group LLC (IMSG) is a unique marketing firm that provides business leaders with access to seasoned marketing and sales professionals who create and execute impactful and high-return marketing programs that get results. From Strategic plan development and branding to thought leadership content development and placement, IMSG can support your business marketing and business development needs. We have deep industry knowledge and experience in high tech, telecommunications, financial services, private equity, consumer products, health & wellness, professional services, and nonprofits.
Products and Services
Copy Editing
Marketing
---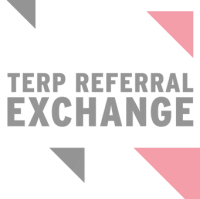 Rayward Apparel
Seth Woodward, Founder
UPF 50+ apparel designed specifically for all-day sun protection.
Rayward Apparel is committed to delivering quality apparel designed for all-day sun protection. We exclusively produce UPF 50+ sun protective performance clothing so you can enjoy MORE ADVENTURE + LESS EXPOSURE.
From day one, Rayward Apparel has supported the fight against skin cancer. Therefore, we donate 5% of all profits to organizations dedicated to the research and treatment of skin cancer. In addition, we're working within our communities to educate and create awareness around the dangers of UV exposure.
Products and Services
Health and Beauty
Landscape
Marketing
Seth Woodward
---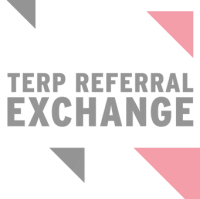 Rachel Minion
Minority Business Enterprise
---
We Are HeadStart, Inc.
Michael Stern, Founder
Full-service PR and marketing agency for startups, small businesses, and non-profits
Traditional PR and marketing agencies aren't built for startups, small businesses, or smaller non-profits. They are expensive, with a ton of overhead, and clients end up paying for an agency's office space and large team.
HeadStart is different. HeadStart was built from the ground up to help as many entrepreneurs as possible. We are a remote, driven team committed to looking at PR and marketing differently.
Our earned media campaigns have achieved placements in large publications such as CNBC, Business Insider, and NPR while also landing clients on ideal podcasts and in trade publications.
Our innovative marketing campaigns have helped apps double their userbase month over month and increase leads for SaaS businesses.
No business is too small to tell its story. You just need the right agency to help you tell it.
Products and Services
Marketing
---