We found 7 matching businesses for you.
Bass Patent Law, LLC
Thomas Bassolino, Founder
Big Law Pedigree. Small Firm Touch.
Bass Patent Law strives to draft the highest quality patent applications and see them through the Patent Office in an efficient and effective manner. We thrive in learning the technical details of our clients' inventions, including working with inventors to consider all of the elements of the invention and the different forms they may take. To this end, we try to expand the scope of the invention in ways that other firms may overlook.
Bass Patent Law's founder, Tom Bassolino, was an engineer before becoming a patent attorney, and he has worked in both large law firm (aka "biglaw") and boutique law firm settings. Tom's experience has taught him that the product/service is what matters to clients. As such, Bass Patent Law aims to provide polished, detailed (yet broadly claimed), and intelligent patent applications to advance clients' intellectual property needs and to enhance this critical facet of their business.
Bass Patent Law aims to charge reasonable rates for exceptional quality work. Therefore, Bass Patent Law maintains a truly modest overhead, while still providing a remarkable quality service to our clients.
Whether you have an established business or are launching a start-up, protecting your innovations will give you the competitive advantage you need to build your brand, secure outside investment, and take your business to the next level.
Products and Services
Legal Services
Thomas Bassolino
Alumni Association Lifetime Member
---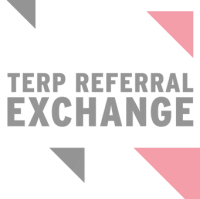 Bracewell LLP
Mark Lewis, Owner
We Know Energy ©
Bracewell is a leading law firm that is known worldwide for its unique depth and experience in the energy, infrastructure, finance and technology sectors. To complement our sector-focused excellence, we boast an impressive and diversified array of market-leading substantive practices, including award-winning transactional, litigation, regulatory and government relations practices. This robust mix of sector and practice strengths has allowed us to be a firm of choice for many of the world's largest and most successful corporate enterprises, financial institutions, private funds and governmental entities.
Our firm's success is anchored by four authentic pillars of strength: a culture based on personal relationships, collaboration and a shared passion for the firm and its clients; our distinction as a destination firm for talent; blue-chip clients; and a reputation for excellence as a sector and large-practice powerhouse.
Products and Services
Legal Services
Mark Lewis
Alumni Association Lifetime Member
---
Bulman, Dunie, Burke & Feld, Chtd.
Jeremy Rachlin, Owner
We provide estate planning and probate services with compassion, empathy, and without legalese.
A mainstay in the Maryland and Washington, DC legal communities for 85+ years, Bulman, Dunie, Burke & Feld offers estate planning, family law, and personal injury representation from attorneys who share core values of authenticity, empathy, and simply doing right by our clients.
Our clients will always feel heard and never feel like they are being sold to.
Our attorneys are recognized by our peers annually in publications such as Super Lawyers Magazine and Bethesda Magazine as amongst the top 5% of attorneys in the State of Maryland who they would refer their own family members to for legal representation.
Jeremy Rachlin, Partner and Shareholder, is a 2002 graduate of UMCP, has served on various alumni boards on campus, mentors undergrads, and has presented as part of Terrapin Love Week.
We look forward to doing business with other Terps who share our core values.
Products and Services
Legal Services
Alumni Association Lifetime Member
---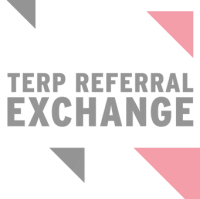 Law Office of Joel R. Spivack
Joel Spivack, Owner
AV Rated Bankrutpcy and Real Estate Lawyer in New Jersey and Pennsylvania
Attorney Joel R. Spivack is an experienced bankruptcy and residential real estate transactions lawyer in Cherry Hill, New Jersey. Clients come to us for legal services, but what we really provide is peace of mind. For more than 30 years, Attorney Spivack has helped people make wise, informed decisions about bankruptcy filings, debt relief options and residential real estate transactions. He will guide you through the process, reduce or eliminate debt, protect your interests and reduce your exposure to risk so that you can move forward with confidence.
Products and Services
Legal Services
Joel Spivack
Alumni Association Lifetime Member
---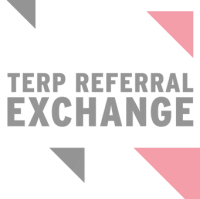 Warner & Fitzmartin, PLLC
Elissa Fitzmartin, Founder
Boutique personal injury law firm dedicated to helping injured persons get back to living their lives.
My law firm prides itself on the attorneys taking primary responsibility for all client interactions. While we have amazing support staff to help when needed, clients can rest assured that they will speak to me personally at every update on the case. My experience is that these frequent conversations are the only way to truly get to know my clients and the details of their injuries and lives so that I can be their best advocate in court.
Products and Services
Legal Services
Elissa Fitzmartin
Alumni Association Lifetime Member
---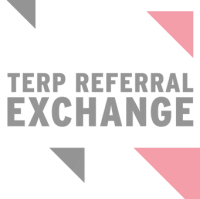 Jhoany Maldonado
Alumni Association Member
---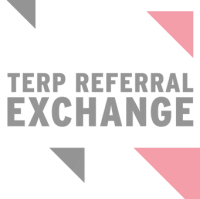 Scott Joseph
---