We found 5 matching businesses for you.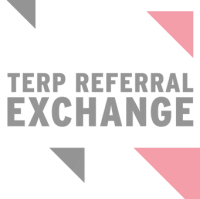 Feldman Services
Eva Feldman, Owner
Write it right! Copyediting services for a variety of publications and professional documents.
Products and Services
Copy Editing
Eva Feldman
Alumni Association Lifetime Member
---
Grazie Mille Co.
Nicolette Contella, Founder
Digital Marketing and Social Media Management company for all types of professionals. We help you say "Grazie Mille" more often.
We are a full-service digital marketing agency for small businesses. We specialize in companies within the edTech and healthcare niche but have worked with all kinds of professionals. Based in NJ, but serve clients nationally and internationally.
We offer social media management, copywriting, branding, Google Ads, and more!
Products and Services
Business Services
Copy Editing
Marketing
Alumni Association Lifetime Member
---
Raquel Brown Editing Services
Raquel Brown, Founder
Find your voice. Fascinate your readers.
You've worked so hard on your writing, and I'm here to help you bring a polished story to your readers! I provide editing and story coaching services for Fantasy, Sci-Fi, Romance, and Horror manuscripts.
I've edited for traditional publishers, self-publishing authors, and indie presses, so I have experience working with a variety of story types and publishing goals. And I completely understand how nerve-racking (and flat-out terrifying) it can be to hand over your story for feedback. When we work together, you can look forward to your edits—I'm on your team to help your work resonate with readers!
As far as my background, I hold an Editing Certificate from the University of Chicago's graduate-level program, where I specialized in Developmental Editing. I'm on the board of directors for the San Diego Professional Editors Network, and a member of ACES, EFA, HWA, and SCBWI. I'm also part of the copyediting team for Strange Horizons, an award-winning SFF magazine. Before shifting to full-time fiction editing, I spent years in technical writing/editing, and have a degree in Environmental Science.
So how about you and I get started—and let's get that story finished! Send me a message at contact@raquelbrown.com. I can't wait to be a part of your publishing journey!
Products and Services
Business Services
Copy Editing
Educational Services
Alumni Association Lifetime Member
Minority Business Enterprise
---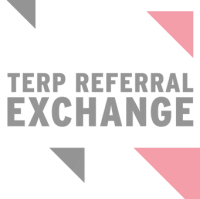 Jhoany Maldonado
Alumni Association Member
---
Intracoastal Marketing and Strategy Group, LLC
Janice Burg-Levi, Owner
Innovative Marketing and Limitless Growth through digital marketing tools and techniques
Intracoastal Marketing and Strategy Group LLC (IMSG) is a unique marketing firm that provides business leaders with access to seasoned marketing and sales professionals who create and execute impactful and high-return marketing programs that get results. From Strategic plan development and branding to thought leadership content development and placement, IMSG can support your business marketing and business development needs. We have deep industry knowledge and experience in high tech, telecommunications, financial services, private equity, consumer products, health & wellness, professional services, and nonprofits.
Products and Services
Copy Editing
Marketing
---