We found 12 matching businesses for you.
Evette Lewis, Independent Insurance Agent
E. Evette Lewis, Executive Decision Maker
For businesses big and small, The MWE Partnership offers employee benefits for all!
The MWE Partnership is an organization that partners with companies to offer their employees a full array of voluntary benefits. Our mission is to help companies and associated brokers to strategize, implement, and service the entire voluntary benefits process. Our process is turn-key and seamless.
I would appreciate the opportunity to assist Terp businesses with customized benefits plans to help attract, support and retain employees at every stage of the business lifecycle. Also, I'm always looking for partnership opportunities with other brokers and referral partners.
Products and Services
Business Services
Insurance
Alumni Association Lifetime Member
---
Grazie Mille Co.
Nicolette Contella, Founder
Digital Marketing and Social Media Management company for all types of professionals. We help you say "Grazie Mille" more often.
We are a full-service digital marketing agency for small businesses. We specialize in companies within the edTech and healthcare niche but have worked with all kinds of professionals. Based in NJ, but serve clients nationally and internationally.
We offer social media management, copywriting, branding, Google Ads, and more!
Products and Services
Business Services
Copy Editing
Marketing
Alumni Association Lifetime Member
---
Perfectly Possible LLC
Kiara Anthony, Founder
It's Perfectly Possible
Perfectly Possible LLC provides college admissions consulting, tutoring and custom writing services. Reservations and information are provided via the WEBSITE: perfectpossibilities.com
An entrepreneur, a world traveler, a bibliophile, and a creative, Kiara Anthony, the Founder of Perfectly Possible LLC, takes the time to understand how to best assist clients in accomplishing their goals. Recognizing that clients appreciate both quality and convenience, these services are conveniently offered virtually. Kiara Anthony states "When working on projects, I ask how can we take this project to the next level in terms of improvement and results." She carries over this same drive and mentality when it comes to business operations and adopts an individualized approach.
As a client you will be provided a unique perspective, personalized support, and affordable services which differentiates Perfectly Possible LLC from alternatives.
Regarding college admissions consulting, tutoring, and custom writing services, Perfectly Possible LLC provides many unique opportunities for clients to grow ranging from providing students assistance with researching schools with personalized criteria sheets, to creating time management and study schedules for clients, and providing resume and cover letter recommendations. With business structuring and development, she strives to create a community where clients are valued and a partnership is created of mutual success.
Products and Services
Business Services
Educational Services
Alumni Association Lifetime Member
Minority Business Enterprise
---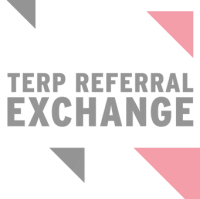 Proshred Security
Charles Fisher, Owner
NAID AAA Certified Information Security Services
Allow us to keep your confidential information safe! Whether shredding important files and documents, incinerating media or destroying hard drives we will always comply with strict NAID AAA Certification protocols and recycle wherever possible
Products and Services
Business Services
Charles Fisher
Alumni Association Lifetime Member
---
Raquel Brown Editing Services
Raquel Brown, Founder
Find your voice. Fascinate your readers.
You've worked so hard on your writing, and I'm here to help you bring a polished story to your readers! I provide editing and story coaching services for Fantasy, Sci-Fi, Romance, and Horror manuscripts.
I've edited for traditional publishers, self-publishing authors, and indie presses, so I have experience working with a variety of story types and publishing goals. And I completely understand how nerve-racking (and flat-out terrifying) it can be to hand over your story for feedback. When we work together, you can look forward to your edits—I'm on your team to help your work resonate with readers!
As far as my background, I hold an Editing Certificate from the University of Chicago's graduate-level program, where I specialized in Developmental Editing. I'm on the board of directors for the San Diego Professional Editors Network, and a member of ACES, EFA, HWA, and SCBWI. I'm also part of the copyediting team for Strange Horizons, an award-winning SFF magazine. Before shifting to full-time fiction editing, I spent years in technical writing/editing, and have a degree in Environmental Science.
So how about you and I get started—and let's get that story finished! Send me a message at contact@raquelbrown.com. I can't wait to be a part of your publishing journey!
Products and Services
Business Services
Copy Editing
Educational Services
Alumni Association Lifetime Member
Minority Business Enterprise
---
The CBMC Group
Eric Francis, Founder
Your needs are a Capital concern
We are committed to keeping our buildings and communities clean and healthy for our customers, their residents, tenants and staff in the facilities and communities we serve. CBMC offers reliable, efficient and cost-effective services. Our expertly trained and supervised staff perform a wide variety of janitorial and maintenance duties. Additionally, we offer 24/7 concierge & patrol services. Enhancing our commitment to green sustainability, The CBMC Group is accredited and certified by the Green Business Bureau (GBB) as an environmentally responsible business. Our dedication to the overall "Going Green" initiative, we at CBMC have reached the GBB"s Green Platinum Tier, by continuously adopting principles and practices that demonstrate a superior commitment to conserving the environment. We believe that sustainability is an essential aspect of our work and therefore, The CBMC Group is proud to contribute to making the environment a healthier place for our customers, employees, and community.
Products and Services
Business Services
Alumni Association Lifetime Member
---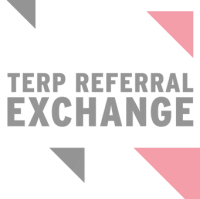 Regina Holbert
Alumni Association Member
Minority Business Enterprise
---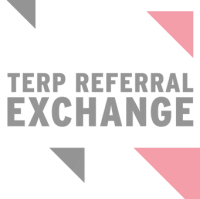 Jhoany Maldonado
Alumni Association Member
---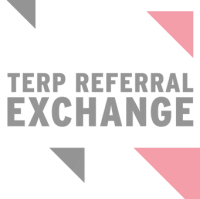 ABN Partners
Neal Kreitman, Founder
Understand your customers and employees and grow a thousand fold
ABN Partners bolsters a company's understanding of their customers, employees and marketplace. We do this through listening using qualitative (focus groups, contextual interviews, ethnography, usability tests) and quantitative methods. Using one or more methods and synthesizing the results to provide deeper insights, companies identify ways to increase customer loyalty and sales, brand health, new product introduction, employee loyalty and gain a competitive advantage.
Products and Services
Business Services
Marketing
Neal Kreitman
---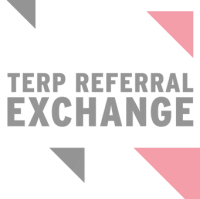 Naman Gupta
---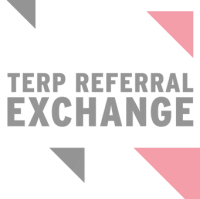 Elizabeth Mitchell
---
The TKO Agency LLC
Edward Osefo, Owner
Your one stop shop to handle all of your business development, compliance and strategic growth needs.
The TKO Agency is a full-service boutique business development and management consulting firm focused on advising small businesses and entrepreneurs with a broad spectrum of issues such as ensuring proper business entity selection and formation, assistance with vendor selection and contract negotiations, brand development, digital marketing, partnerships and scalability. The TKO Agency focuses on building and expanding businesses. Our vision is to be a trusted business advisor to all of our clients.
Products and Services
Accounting
Business Services
Minority Business Enterprise
---