We found 9 matching businesses for you.
Amy Yip Coaching
Amy Yip, Founder
I help ambitious women quiet their inner judge, overcome self-doubt and let go of all the 'shoulds' so they can finally be the author of their own life story (because if you're not telling your story, someone else is).
As Ralph Waldo Emerson said: "To be yourself in a world that is constantly trying to make you something else is the greatest accomplishment."
But it seems everyone has an opinion about who you should and shouldn't be. What you should and shouldn't do. How you should and shouldn't act.
What if you could live a life aligned to your own beliefs, passions, and wants versus being someone you were told "you should" be?
I know it's possible because I've been there!
After 16+ years of corporate life, I found the narrative I wanted to write for myself and followed that path.
In January 2020, I quit my job at Google, sold all my belongings in my NYC apartment and took a 1-way flight to Ghana with my husband to volunteer at a breast cancer non-profit while continuing to coach clients. The plan was to volunteer for 3 months, then travel the world. COVID clearly shifted our plans. We got stuck in Ghana for 7 months and I had to pivot my dreams.
One of my greatest learnings on my journey is: Your mindset, NOT your circumstance, makes all the difference in your happiness and success. Mental Fitness helped me find the courage to pursue my dreams, to pivot my dreams during COVID, and find the gift in every circumstance, to have a stronger relationship with myself and others, to handle the stresses of life and figure out what REALLY matters to me.
I am passionate about doing the same for others. If you want to strengthen your mental fitness, quiet your inner judge, and overcome self-doubt so you can figure out what REALLY matters to you and write the narrative you want to tell about the rest of your life then let's connect. I'd love to meet and hear your story. To help you (re)claim your internal authority and confidently make decisions that lead you towards your dreams (even if that dream isn't totally clear yet)
Coaches and Consultants
Business
Career
Communication
Executive
Health
Leadership
Life
Mental Health
Skills
Wellness
Alumni Association Lifetime Member
Minority Business Enterprise
Coaches Corner
---
Lifelong Health & Fitness
Alka Bhave, Founder
Get fit and help the local community at the same time!
Lifelong Health and Fitness (LLHF), a 501c(3) non-profit organization, has mission to raise awareness about the benefits of exercise, good nutrition, and stress management. Per the Centers of Disease Control (CDC), less than a quarter of Americans are getting enough exercise, based on federal standards. LLHF aims is to increase the understanding of the power of exercise and proper nutrition to gaining physical and mental strength. LLHF offers Beachbody coaching, training and nutrition support. Exercise classes and coaching is live and virtual and 100% of proceeds are donated to local communities in Maryland and Virginia in need of health and wellness supplies, training, or education. We were featured on Terp Insights in 2020: https://alumni.umd.edu/news/terp-insights-lifelong-health-fitness-and-terp-pride
Coaches and Consultants
Fitness
Health
Life
Wellness
Alumni Association Lifetime Member
Minority Business Enterprise
---
Journey On, Executive Leadership Coaching and Training
Jessica Portney, Founder
Empowering leaders to seek inward and lead outward.
Passionate about empowering women, Jessika Portney is an executive & leadership coach and founder of Journey On. Jessika has worked in the field of leadership development for over a decade, supporting leaders of all backgrounds and tenures. In addition to her work with private clients, Jessika coaches and facilitates leadership development training programs for non-profit organizations and government agencies. Her approach to leadership has been informed by the cross-cultural experiences she's sought out: pursuing a graduate degree and teaching English in Rome, facilitating Fulbright fellowships for mid-career leaders from 90 different countries, and implementing USAID projects for Egyptian women pursuing a STEM education.
Clients value Jessika's deep curiosity about the human experience and ability to create a warm environment for them to be vulnerable and dig deep. She became a coach to honor these gifts and create space for those who want to do similar transformational work. Jessika finds true joy in partnering with clients to embrace their superpowers and manifest their potential.
Coaches and Consultants
Business
Career
Communication
Executive
Leadership
Life
Skills
Wellness
Alumni Association Member
Coaches Corner
---
Journey2Consciousness LLC
Rowena Winkler, Owner
Helping women find their voice and own their authenticity.
Hi there! I'm Dr. Rowena Winkler. I help women find their voice and come back to their divine authenticity by using a combination of spiritual tools and practical strategies. My coaching method — and by extension my speaking style — encourages women to tap into self-love, build confidence, get unstuck, and make a change. As a marketing professional with over 15 years of experience, I'm also a higher ed consultant and instructor who develops and teaches courses in strategic communication and writing. I am a content creator, a musical theater performer, and a true extrovert. I love to be with people and I love to help people. I love to write, sing, dance, and act. I love to travel. I am a team player, a collaborator, an innovator, and a leader. I am a spiritual human being and an empath that connects with others. I feel the energy of a room and feed off that energy. I am a visionary that wants to take people to their highest potential, whether that is through my insights in communication, marketing, or using tools for healing like astrology or human design. For years I've always felt that I am capable of doing more and giving more to the universe. My coaching business is the culmination of that deep desire to do more, along with my vast experiences in speaking, writing, teaching, and performing. Whether someone is a student trying to figure out a career path, a solopreneur trying to determine their next marketing moves, or a mom trying to find herself again — I help clients dig deep and ask the right questions to get them to where they want to go next, gracefully and intentionally.
Coaches and Consultants
Business
Career
Communication
Leadership
Life
Skills
Wellness
Alumni Association Member
---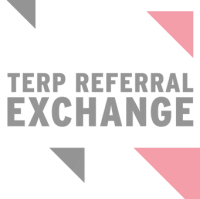 RAW Coaching
R. Walker, Founder
Empowering ownership, intention, and choice to live your life on purpose.
Austin is a Life Coach, who partners with people to manifest their desires through personal empowerment while living a life grounded in ownership and intentionality. Austin works in tandem with those who are ready to purposefully create new possibilities in their life through forward-focused coaching.
As the Founder of RAW Coaching, Austin knows how to work effectively and efficiently when supporting others to reach the pinnacle of their goals. RAW Coaching is designed to empower the client's individual greatness while aligning who they need to become and what they need to accomplish in order to reach the stated commitments. Austin's mission is to enable people to live their life on purpose.
Coaches and Consultants
Behavioral
Business
Career
Executive
Health
Leadership
Life
Mental Health
Wellness
R. Walker
Alumni Association Member
---
The Center for Advancing Leadership and Human Potential
Danielle Harlan, Founder
Evidenced-based leadership coaching and consulting that's focused on the 4Es: empathy, equity, ethics, and excellence!
We empower individuals, teams, and organizations to develop the leadership systems and competencies necessary to succeed, thrive, and generate a lasting positive impact in their local and global communities.
Coaches and Consultants
Business
Executive
Leadership
Wellness
Alumni Association Member
---
3eee Consulting
Joi Brown-Thompson, Founder
Educate, Equip, and Empower
3EEE Consulting, is ready to educate, equip, and empower you through coaching, conversations, and workshops in career and entrepreneur development, conflict resolution, goal setting, health and wellness, leadership and team development, and personal and professional branding.
Coaches and Consultants
Business
Career
Communication
Executive
Fitness
Health
Leadership
Life
Skills
Wellness
Minority Business Enterprise
Coaches Corner
---
Lauren Lefkowitz Coaching
Lauren Lefkowitz, Founder
Bust out of the work, sleep, repeat cycle and OWN your career...and your life!
I am a Career and Mindset Coach, working with leaders to break the work, sleep, repeat cycle. Prior to launching Lauren Lefkowitz Coaching as a full-time business, I spent 20 years working in HR and Operations, and interim-led several corporate functions. I partner with individuals and small/medium businesses to support professionals who want to build leadership skills and confidence, make powerful choices, and find joy, excitement, challenge, and balance in their careers...and still have a personal life to love.
I make it comfortable to have uncomfortable conversations.
Through this network, I hope to build relationships, create community, grow my business, and support others in growing their businesses.
Coaches and Consultants
Behavioral
Business
Career
Communication
Executive
Leadership
Life
Skills
Wellness
Lauren Lefkowitz
Coaches Corner
---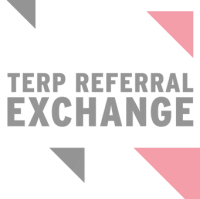 Lisa Marcus
---