We found 4 matching businesses for you.
E-Livestock Global
Christopher Light, Founder
Award winning Healthy Cow startup focused on traceability via Blockchain.
We are a Venture Capital funded; Social Enterprise focused on value/supply chains in Agriculture. Powered by Blockchain with a major tech partner. Would be interested in collaboration on rolling out our solution in additional markets, looking at other commodity areas such as produce or niche, and/or helping other startups use Blockchain technology. We are open to partnership and possibly additional capital investment in the future. We are also interested in a line of credit or financing related to inventory purchase.
Terps in Tech
Agriculture
Environment
FinTech
Hardware
Information
Software
Christopher Light
Alumni Association Lifetime Member
---
Empathy Media Lab
Evan Papp, Founder
Discovering solutions and motivating collective action.
Based within the Washington, D.C. beltway, Empathy Media Lab is a production house that publishes content on labor, political economy, art, and culture, and is also an event space, music and podcast studio for artists and activists to hone their craft, showcase their artistry, and produce transformative stories for a global audience.
EMLab Strategies is part of Empathy Media Lab and offers a suite of communication, education, and media services for government, nonprofits, businesses, artists, politicians, and community causes.
Terps in Tech
Communication
Education
Energy
Environment
Information
Production
Alumni Association Lifetime Member
---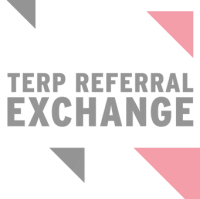 Claudia Barragan
Alumni Association Member
Minority Business Enterprise
---
Diakont
Edward Petit de Mange, Executive Decision Maker
Innovative industrial robotics that increase safety and protect the environment
Diakont designs, builds, and provides field services of unique robotic systems for our energy industry clientele.
Terps in Tech
Energy
Environment
Hardware
Mechanical
Product
Robotics
Edward Petit de Mange
---