We found 10 matching businesses for you.
ATR
Ralph Lary, Founder
If you need people for your business then call ATR
We've utilized our custom proprietary system, our 30+ years of experience, and our one million person database to provide staffing services to both small and large companies throughout the DC Metro Area and 42 other States across the U S. While our focus has been predominantly in the Information Technology & Engineering Support Areas, our staffing model has allowed us to support large-scale staffing engagements in a variety of other verticals, including medical, biotech, & construction. We can deliver under several traditional staffing models, such as contract staff, temps, and direct placement, as well as more service oriented models, such as Recruitment Process Outsourcing (RPO) or Action-Tracked Recruiting (ATR).
Terps in Tech
Artificial Intelligence
Communication
FinTech
Information
Software
Alumni Association Lifetime Member
---
Collins Publishing, LLC
Insana Collins, Founder
Creators of sustainable content.
We offer: Business Development Writing Assistance for SOPs, Management Plans, SDLC Communications Consulting Writing and Editorial Training Communications Planning
Terps in Tech
Communication
Education
Information
Software
Alumni Association Lifetime Member
Minority Business Enterprise
---
DocSpera
Vineet Agrawal, Executive Decision Maker
Premier data management platform for surgeons, surgery locations, and healthcare companies
We were founded by a team of surgeons, and leaders in tech and medtech with the goal to build innovative solutions that lower the barriers to healthcare access. Our current solutions improve coordination and delivery of care to surgery patients, by improving how data is managed across that ecosystem. We hope to partner with other energetic, committed community members who can share our vision and willingness to improve continuously. Look forward to engaging with you!
Terps in Tech
Artificial Intelligence
Information
Medical
Robotics
Software
Vineet Agrawal
Alumni Association Lifetime Member
---
E-Livestock Global
Christopher Light, Founder
Award winning Healthy Cow startup focused on traceability via Blockchain.
We are a Venture Capital funded; Social Enterprise focused on value/supply chains in Agriculture. Powered by Blockchain with a major tech partner. Would be interested in collaboration on rolling out our solution in additional markets, looking at other commodity areas such as produce or niche, and/or helping other startups use Blockchain technology. We are open to partnership and possibly additional capital investment in the future. We are also interested in a line of credit or financing related to inventory purchase.
Terps in Tech
Agriculture
Environment
FinTech
Hardware
Information
Software
Christopher Light
Alumni Association Lifetime Member
---
Empathy Media Lab
Evan Papp, Founder
Discovering solutions and motivating collective action.
Based within the Washington, D.C. beltway, Empathy Media Lab is a production house that publishes content on labor, political economy, art, and culture, and is also an event space, music and podcast studio for artists and activists to hone their craft, showcase their artistry, and produce transformative stories for a global audience.
EMLab Strategies is part of Empathy Media Lab and offers a suite of communication, education, and media services for government, nonprofits, businesses, artists, politicians, and community causes.
Terps in Tech
Communication
Education
Energy
Environment
Information
Production
Alumni Association Lifetime Member
---
FinTel Communications
John Fineran, Founder
"Technology Matchmaker" ... Specializing in website design and hosting.
We love Maryland (DC and Virginia) and our fellow small businesses. We're local, convenient to meet with, and are hands-on with our clients. We're a business who can build affordable websites for our clients – and seriously, we'd love to discuss your business, your goals, and what we can do for you.
Sure, we build websites, but we do more than that! FinTel Communications builds lasting relationships with our clients! We're active partners who have your best interests in mind. If you are successful, then FinTel Communications is successful.
FinTel Communications can provide:
- Opportunities to match you with proven technology for your corporate needs - Options to streamline your business operations with technology - Ideas on how to link technology to your business goals - Suggestions on how to reduce overhead to allow for investment back into your company
If you know of an organization or company that might be looking for graphic design, banner ads or website design, let us know! FinTel Communications strives on helping start-ups and established companies grow their market share.
- Website Design - Website Maintenance - Website Hosting - Website Rescue - Seo - Content Management System - E-Commerce Web Design - Banner Design - Logo Design - Graphic Design
We know Maryland. We know small business. FinTel Communications graphics and web design services will help you meet your goals and help your business grow. We won't make you a website that is just a piece of art – we make beautiful, functional tools that you and your company can use. We'll sit down with you to learn about your business and discover what you need. Whether it's an e-commerce system, portfolio, WordPress content management system (CMS), informational websites, FinTel Communications has you covered.
FinTel Communications is here to help your company save money, increase productivity, work more effectively and efficiently and relieve some of the daily stress from your technology management.
Terps in Tech
Information
Product
Software
Alumni Association Lifetime Member
---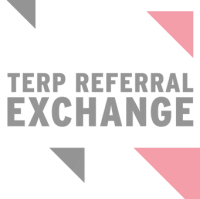 HSR.Health
Ajay Gupta, Founder
HSR.health wields technology's wonders to raise healthcare's quality and lower its costs!
HSR.health uses an innovation-first approach to geospatial data engineering and analytics, with the ultimate goal of improving global public health outcomes while lowering costs. We leverage novel geospatial technology, advanced ML and AI, statistical, and epidemiological models, as well as large and diverse sets of geocoded health, social, and environmental data. Our efforts extract clinical insights on an actionable level, empowering health systems, government entities, NGOs, and industry broadly to make better health-centered decisions.
Terps in Tech
Artificial Intelligence
Information
Product
Software
Ajay Gupta
Alumni Association Lifetime Member
Minority Business Enterprise
---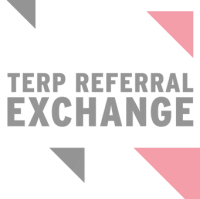 PRISM, inc
Mark Johnson, Founder
IT Government Subcontractor providing IT services to Government and Commercial entities.
Looking for very energetic people to join our fast growing company ! Currently IT recruiters, Business Development managers and IT professionals looking to advance their careers !
Terps in Tech
Information
Software
Mark Johnson
Alumni Association Lifetime Member
---
STRT1UP Ventures | Startup Maryland
Michael Binko, Founder
STRT1UP ... Venturing Through the Land of Pleasant Living!
Startup Maryland sees entrepreneurship as the launchfuel for healthy local ecosystem development and is passionate about celebrating those with the courage to STRT1UP®.
Startup Maryland Founder | CEO, Michael Binko (aka "binko"), is a serial entrepreneur-founder, entrepreneur Ecosystem Builder, venture funder (angel+seed+VC), data scientist and brand-hound ideator. He has managed Corporate Ventures/Development, Finance, Analyst/Investor Relations and Sales/Marketing for public companies (PSINet, XYBR, Oracle Federal, Apple Federal, NEXT Software, SCO, Novell, TMP Worldwide) and raised more than $2 billion in equity funding via global capital markets.
binko's sweet-spot venture life cycle stages are late Bootstrap to Rampup/Speedup when founders and teams are typically evaluated under the scrutiny lens of "Prove It at Scale." binko has been a Venture Mentor | Sherpa to thousands of entrepreneurs and founding teams around the country -- keeping a warm spot in his heart for his home state of Maryland (The Free State).
binko CoFounded and is CEO of Startup Maryland® -- a regions initiative born out of Startup America. Core programs include:
* STRT1UP® Roadshow * Documentary: STRT1UP ... Venturing Through the Land of Pleasant Living * Pitch Across Maryland startup competition * Raise Your Game Bootcamp (founder | executive team training) * Angel Academy (angel investor bootcamp) * STRT1UP Ventures * STRT1UP Accelerator (powered by Cohado®) * Creative-in-Residence (fusion of creatives with techies) * Maryland Open -- Crab Soup and Bloody Mary Competition
binko recently launched STRT1UP Ventures with current portfolio companies including: Quidient, American Gene Technologies (AGT), Fluent, AUTIX, Cohado, IES Life Science and Quantum Compliance.
As an angel investor of kloudtrack® a cloud-based cybersecurity, GRC, AI / data science company, binko currently serves as Board Chair.
binko is a CoFounder and member of the Board of the Startup Champions Network (SCN), the continuation of Startup America as the first organization established to support inclusive entrepreneurial ecosystems. Since founding SCN, binko has led initiatives related to Deal-flow Mapping, Portfolio Innovation, Policy+Legislative Advocacy, Ecosystem Metrics, Branding and Partnerships including relationships with Kauffman Foundation, Revolution Ventures, Google for Startups, Amazon AWS, Microsoft Azure, TRowePrice and others. He was CoFounder | CMO of LaunchFuel a venture studio focused on Data, Cloud and Cyber.
binko is an Entrepreneur Ecosystem ambassador for the Rise of the Rest (ROTR) Roadshow with Steve Case, AOL Founder and Founder of Revolution Ventures. ROTR is a nation-wide bus tour that amplified the STRT1UP Roadshow concept to the national stage as a deal-flow and venture portfolio curation initiative highlighting and celebrating America's spirit of entrepreneurs in markets outside the stalwart venture markets of Silicon Valley, New England and New York.
binko holds two degrees, with honors, from James Madison U and completed the Innovation Management graduate program offered jointly by the University of Maryland Clark School of Engineering and Smith School of Business. He is a Lifetime Member of the University of Maryland Alumni Association.
He has instructed on venture building at UMD, George Mason U, George Washington U, Johns Hopkins U, MIT Forum, VTech and others. binko has is an Entrepreneur-in-Residence| Judge for the Morgan Stanley Social Innovation Awards.
binko is a recipient of many business acumen awards including: the Spirit of Free Enterprise, Influential Marylanders, and Innovator of the Year among others.
He is a Business Evaluator for NIST and an Accelerators contributor for The Wall Street Journal.
Terps in Tech
Artificial Intelligence
Communication
FinTech
Information
Software
Alumni Association Lifetime Member
---
Rackner, Inc
Alexander Raul, Founder
DevSecOps and AI from Cloud to Mission Edge
Rackner builds cutting-edge solutions that apply DevSecOps and the power of AI in the datacenter, public and private clouds, and edge, leveraging the future of compute capability and technologies like Kubernetes (k8s) and WebAssembly (WASM). We're a member of the Cloud Native Computing Foundation and a Kubernetes Certified Service Provider - as well as a partner to the major public cloud companies.
Our customers include hypergrowth startups and federal agencies, both Civilian and Defense.
Terps in Tech
Hardware
Information
Software
Minority Business Enterprise
---