We found 9 matching businesses for you.
Neil Shah
Alumni Association Lifetime Member
---
Data Sentinel AI
Erin Ankeny, Executive Decision Maker
Comprehensive MarTech stack and data privacy monitoring with actionable alerting.
The Data Sentinel platform helps businesses of all sizes understand and refine their marketing data collection practices - as organizations invest in better first-party data via CDPs, it becomes even more important to ensure clean data. Understanding and monitoring data quality is paramount to being able to (1) take action on marketing data and (2) ensure that your users' consent preferences are honored 100% of the time. We are the only technology in the market that promises both, along with virtual consulting best practices to provide your web and tag management teams with the information they need to create and maintain an optimal data collection environment.
Terps in Tech
Artificial Intelligence
FinTech
Product
Software
Alumni Association Lifetime Member
Minority Business Enterprise
---
FinTel Communications
John Fineran, Founder
"Technology Matchmaker" ... Specializing in website design and hosting.
We love Maryland (DC and Virginia) and our fellow small businesses. We're local, convenient to meet with, and are hands-on with our clients. We're a business who can build affordable websites for our clients – and seriously, we'd love to discuss your business, your goals, and what we can do for you.
Sure, we build websites, but we do more than that! FinTel Communications builds lasting relationships with our clients! We're active partners who have your best interests in mind. If you are successful, then FinTel Communications is successful.
FinTel Communications can provide:
- Opportunities to match you with proven technology for your corporate needs - Options to streamline your business operations with technology - Ideas on how to link technology to your business goals - Suggestions on how to reduce overhead to allow for investment back into your company
If you know of an organization or company that might be looking for graphic design, banner ads or website design, let us know! FinTel Communications strives on helping start-ups and established companies grow their market share.
- Website Design - Website Maintenance - Website Hosting - Website Rescue - Seo - Content Management System - E-Commerce Web Design - Banner Design - Logo Design - Graphic Design
We know Maryland. We know small business. FinTel Communications graphics and web design services will help you meet your goals and help your business grow. We won't make you a website that is just a piece of art – we make beautiful, functional tools that you and your company can use. We'll sit down with you to learn about your business and discover what you need. Whether it's an e-commerce system, portfolio, WordPress content management system (CMS), informational websites, FinTel Communications has you covered.
FinTel Communications is here to help your company save money, increase productivity, work more effectively and efficiently and relieve some of the daily stress from your technology management.
Terps in Tech
Information
Product
Software
Alumni Association Lifetime Member
---
Hawkeye MedTech, Inc
Ashok Kapur, Founder
TotalCare telehealth is more than a video platform. With care coordination, scheduled virtual calls and comprehensive chronic disease management features, ask us why TotalCare is a preferred telehealth platform among providers!
We have developed an innovative and forward looking telehealth platform, TotalCare. TotalCare is more than just a video platform. It enables healthcare providers not only see patients via scheduled virtual calls but also give them tools to help manage patient chronic conditions. With care coordination among providers, compliance tracking and passive monitoring devices, ask us how we are the right choice to use in your healthcare practice. Download TotalCare for Patients on Google or Apple and see how simple and easy it is to use!
Terps in Tech
Artificial Intelligence
Medical
Product
Software
Alumni Association Lifetime Member
Minority Business Enterprise
---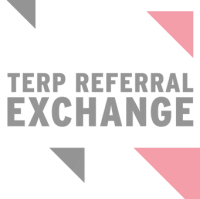 HSR.Health
Ajay Gupta, Founder
HSR.health wields technology's wonders to raise healthcare's quality and lower its costs!
HSR.health uses an innovation-first approach to geospatial data engineering and analytics, with the ultimate goal of improving global public health outcomes while lowering costs. We leverage novel geospatial technology, advanced ML and AI, statistical, and epidemiological models, as well as large and diverse sets of geocoded health, social, and environmental data. Our efforts extract clinical insights on an actionable level, empowering health systems, government entities, NGOs, and industry broadly to make better health-centered decisions.
Terps in Tech
Artificial Intelligence
Information
Product
Software
Ajay Gupta
Alumni Association Lifetime Member
Minority Business Enterprise
---
Uneo, Inc.
Eric Sullivan, Founder
A personalized, engaging community where teens and young adults (Gen Z) can set and reach their goals to thrive  - supported with resources they can trust.
This consumer app is geared to teenagers to improve their overall physical and mental well-being, especially targeting high-risk, underprivileged teenagers driving health and digital equity. The platform focuses specifically on a curated experience for teenagers that provides them links and access to community-based resources, health coaches - a digital experience to set an track personal goals.
As a three-times over Maryland alumni and still a Maryland resident, I would like to connect with the UMD community to identify opportunities to (1) partner with like-minded platforms, individuals as well as (2) identify potential team members for Uneo.
Terps in Tech
Medical
Product
Software
Alumni Association Lifetime Member
---
JUUCE
David Greenfield, Founder
JUUCE: NEVER RUN OUT OF CHARGE
JUUCE is committed to providing portable, convenient, and secure device charging solutions to keep every customer and guest connected and safe at any venue or event. Our goal is to ensure that every guest of every venue never has a dead phone.
As a digital out-of-home provider, we specialize in the installation of portable charger rental kiosks at high-traffic venues. Through partnerships with sponsors, we showcase custom digital advertising and branded wrapping on both the charging stations and chargers, while simultaneously gathering valuable market research from fans.
As we continue to grow, we are looking for advisors to help with our business, venues and sponsors to partner with, and investors who want to join us on this journey. We believe that by joining the alumni directory for businesses at the University of Maryland, we can establish valuable connections and collaborate with like-minded individuals to drive our business forward.
Terps in Tech
Energy
Hardware
Product
Software
Alumni Association Member
---
Diakont
Edward Petit de Mange, Executive Decision Maker
Innovative industrial robotics that increase safety and protect the environment
Diakont designs, builds, and provides field services of unique robotic systems for our energy industry clientele.
Terps in Tech
Energy
Environment
Hardware
Mechanical
Product
Robotics
Edward Petit de Mange
---
Eran Kravitz
---