We found 10 matching businesses for you.
ATR
Ralph Lary, Founder
If you need people for your business then call ATR
We've utilized our custom proprietary system, our 30+ years of experience, and our one million person database to provide staffing services to both small and large companies throughout the DC Metro Area and 42 other States across the U S. While our focus has been predominantly in the Information Technology & Engineering Support Areas, our staffing model has allowed us to support large-scale staffing engagements in a variety of other verticals, including medical, biotech, & construction. We can deliver under several traditional staffing models, such as contract staff, temps, and direct placement, as well as more service oriented models, such as Recruitment Process Outsourcing (RPO) or Action-Tracked Recruiting (ATR).
Terps in Tech
Artificial Intelligence
Communication
FinTech
Information
Software
Alumni Association Lifetime Member
---
Neil Shah
Alumni Association Lifetime Member
---
Data Licensing Alliance, Inc.
David Myers, Founder
A STEM data licensing marketplace for Ai/machine learning.
We understand the complexity, rigor and most importantly the friction that is inherent in the acquisition or dissemination of STEM content. We created the Data Licensing Alliance (DLA) with the goal to democratize information through technology by reducing the friction in licensing data. We are developing and operating a marketplace for both data owners and data buyers needing to license data for artificial intelligence and machine learning (AI/ML) purposes so that they can create the next generation services the world desperately needs.
Terps in Tech
Artificial Intelligence
Education
Robotics
Alumni Association Lifetime Member
---
Data Sentinel AI
Erin Ankeny, Executive Decision Maker
Comprehensive MarTech stack and data privacy monitoring with actionable alerting.
The Data Sentinel platform helps businesses of all sizes understand and refine their marketing data collection practices - as organizations invest in better first-party data via CDPs, it becomes even more important to ensure clean data. Understanding and monitoring data quality is paramount to being able to (1) take action on marketing data and (2) ensure that your users' consent preferences are honored 100% of the time. We are the only technology in the market that promises both, along with virtual consulting best practices to provide your web and tag management teams with the information they need to create and maintain an optimal data collection environment.
Terps in Tech
Artificial Intelligence
FinTech
Product
Software
Alumni Association Lifetime Member
Minority Business Enterprise
---
DocSpera
Vineet Agrawal, Executive Decision Maker
Premier data management platform for surgeons, surgery locations, and healthcare companies
We were founded by a team of surgeons, and leaders in tech and medtech with the goal to build innovative solutions that lower the barriers to healthcare access. Our current solutions improve coordination and delivery of care to surgery patients, by improving how data is managed across that ecosystem. We hope to partner with other energetic, committed community members who can share our vision and willingness to improve continuously. Look forward to engaging with you!
Terps in Tech
Artificial Intelligence
Information
Medical
Robotics
Software
Vineet Agrawal
Alumni Association Lifetime Member
---
Hawkeye MedTech, Inc
Ashok Kapur, Founder
TotalCare telehealth is more than a video platform. With care coordination, scheduled virtual calls and comprehensive chronic disease management features, ask us why TotalCare is a preferred telehealth platform among providers!
We have developed an innovative and forward looking telehealth platform, TotalCare. TotalCare is more than just a video platform. It enables healthcare providers not only see patients via scheduled virtual calls but also give them tools to help manage patient chronic conditions. With care coordination among providers, compliance tracking and passive monitoring devices, ask us how we are the right choice to use in your healthcare practice. Download TotalCare for Patients on Google or Apple and see how simple and easy it is to use!
Terps in Tech
Artificial Intelligence
Medical
Product
Software
Alumni Association Lifetime Member
Minority Business Enterprise
---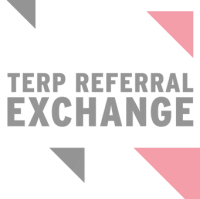 HSR.Health
Ajay Gupta, Founder
HSR.health wields technology's wonders to raise healthcare's quality and lower its costs!
HSR.health uses an innovation-first approach to geospatial data engineering and analytics, with the ultimate goal of improving global public health outcomes while lowering costs. We leverage novel geospatial technology, advanced ML and AI, statistical, and epidemiological models, as well as large and diverse sets of geocoded health, social, and environmental data. Our efforts extract clinical insights on an actionable level, empowering health systems, government entities, NGOs, and industry broadly to make better health-centered decisions.
Terps in Tech
Artificial Intelligence
Information
Product
Software
Ajay Gupta
Alumni Association Lifetime Member
Minority Business Enterprise
---
STRT1UP Ventures | Startup Maryland
Michael Binko, Founder
STRT1UP ... Venturing Through the Land of Pleasant Living!
Startup Maryland sees entrepreneurship as the launchfuel for healthy local ecosystem development and is passionate about celebrating those with the courage to STRT1UP®.
Startup Maryland Founder | CEO, Michael Binko (aka "binko"), is a serial entrepreneur-founder, entrepreneur Ecosystem Builder, venture funder (angel+seed+VC), data scientist and brand-hound ideator. He has managed Corporate Ventures/Development, Finance, Analyst/Investor Relations and Sales/Marketing for public companies (PSINet, XYBR, Oracle Federal, Apple Federal, NEXT Software, SCO, Novell, TMP Worldwide) and raised more than $2 billion in equity funding via global capital markets.
binko's sweet-spot venture life cycle stages are late Bootstrap to Rampup/Speedup when founders and teams are typically evaluated under the scrutiny lens of "Prove It at Scale." binko has been a Venture Mentor | Sherpa to thousands of entrepreneurs and founding teams around the country -- keeping a warm spot in his heart for his home state of Maryland (The Free State).
binko CoFounded and is CEO of Startup Maryland® -- a regions initiative born out of Startup America. Core programs include:
* STRT1UP® Roadshow * Documentary: STRT1UP ... Venturing Through the Land of Pleasant Living * Pitch Across Maryland startup competition * Raise Your Game Bootcamp (founder | executive team training) * Angel Academy (angel investor bootcamp) * STRT1UP Ventures * STRT1UP Accelerator (powered by Cohado®) * Creative-in-Residence (fusion of creatives with techies) * Maryland Open -- Crab Soup and Bloody Mary Competition
binko recently launched STRT1UP Ventures with current portfolio companies including: Quidient, American Gene Technologies (AGT), Fluent, AUTIX, Cohado, IES Life Science and Quantum Compliance.
As an angel investor of kloudtrack® a cloud-based cybersecurity, GRC, AI / data science company, binko currently serves as Board Chair.
binko is a CoFounder and member of the Board of the Startup Champions Network (SCN), the continuation of Startup America as the first organization established to support inclusive entrepreneurial ecosystems. Since founding SCN, binko has led initiatives related to Deal-flow Mapping, Portfolio Innovation, Policy+Legislative Advocacy, Ecosystem Metrics, Branding and Partnerships including relationships with Kauffman Foundation, Revolution Ventures, Google for Startups, Amazon AWS, Microsoft Azure, TRowePrice and others. He was CoFounder | CMO of LaunchFuel a venture studio focused on Data, Cloud and Cyber.
binko is an Entrepreneur Ecosystem ambassador for the Rise of the Rest (ROTR) Roadshow with Steve Case, AOL Founder and Founder of Revolution Ventures. ROTR is a nation-wide bus tour that amplified the STRT1UP Roadshow concept to the national stage as a deal-flow and venture portfolio curation initiative highlighting and celebrating America's spirit of entrepreneurs in markets outside the stalwart venture markets of Silicon Valley, New England and New York.
binko holds two degrees, with honors, from James Madison U and completed the Innovation Management graduate program offered jointly by the University of Maryland Clark School of Engineering and Smith School of Business. He is a Lifetime Member of the University of Maryland Alumni Association.
He has instructed on venture building at UMD, George Mason U, George Washington U, Johns Hopkins U, MIT Forum, VTech and others. binko has is an Entrepreneur-in-Residence| Judge for the Morgan Stanley Social Innovation Awards.
binko is a recipient of many business acumen awards including: the Spirit of Free Enterprise, Influential Marylanders, and Innovator of the Year among others.
He is a Business Evaluator for NIST and an Accelerators contributor for The Wall Street Journal.
Terps in Tech
Artificial Intelligence
Communication
FinTech
Information
Software
Alumni Association Lifetime Member
---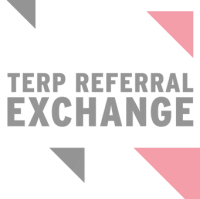 Eric Jaw
---
Eran Kravitz
---